2018 Premier's Design Awards Announced
The annual awards celebrate the state's best and brightest designers and innovators across categories including architectural, product and industrial, communications, digital and service design.
The Jury selected the International Indigenous Design Charter as the overall winner. The charter is a protocol document that provides guidance for respectful representation of Indigenous culture in design practice and education worldwide.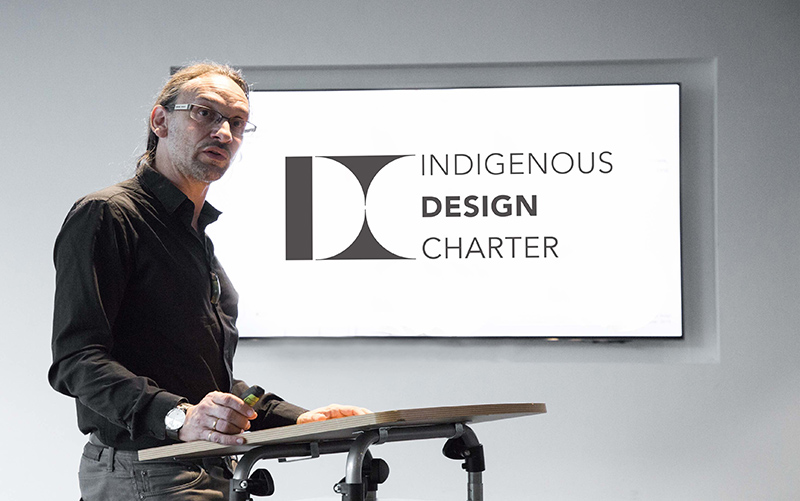 Mr Jefa Greenaway (Wailwan, Gamillaraay)
---
Designed and developed by a team led by Dr Russell Kennedy from Deakin University's School of Communication and Creative Arts and representatives from Indigenous Architecture and Design Victoria and Deakin University's Institute of Koorie Education.
The Jury was unanimous in their decision to award the 2018 Victorian Premier's Design Award of the Year to this project. "We agreed this entry was revolutionary and transformational in its impact at a local and global level," said jury chair Celina Clarke.
"The Charter supports existing policies and protocols that ensure Indigenous rights, including intellectual property and the right to fair and informed negotiation and remuneration. The positive impact of this document for indigenous people worldwide is evident and deserves recognition at the highest level," Ms Clarke said.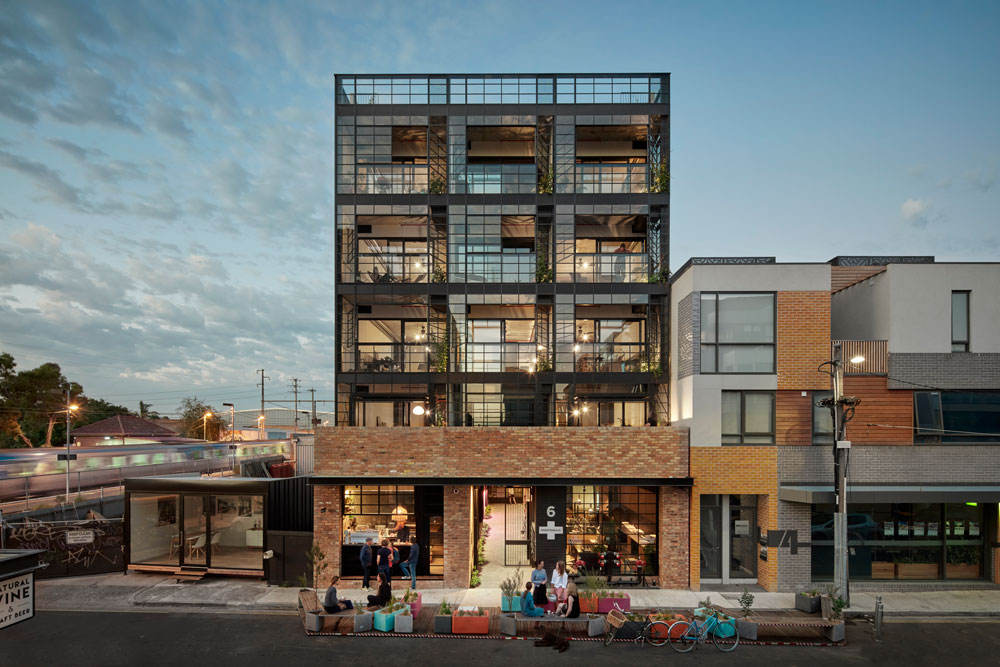 Breathe Architecture: Nightingale 1
---
Other winners include the Nightingale 1 sustainable housing development; LinktGo, a GPS-enabled smartphone app that allows drivers to see toll travel in real time and pay trip-by-trip with their phones; and a world-first modular hearing aid manufactured in Melbourne and designed to look like a piece of jewellery.
The full list of winners is attached, and more information is available at premiersdesignawards.com.au
Quotes attributable to Minister for Industry and Employment Ben Carroll:
"We know how important Victoria's design industry is to the state's economy, to the success of local businesses and to our community."
"The Premier's Design Awards celebrate excellence in design, and the role design plays in improving our lives. It is just one of the ways we are backing the industry and strengthening Victoria's design capability."
---
2018 VICTORIAN PREMIER'S DESIGN AWARD WINNERS
Victorian Premier's Design Award of the Year:
International Indigenous Design Charter
Best in Category Winner for Architectural Design:
Best in Category Winner for Communication Design:
Best in Category Winner for Design Strategy:
International Indigenous Design Charter
Best in Category Winner for Digital Design:
LinktGO Mobile Tolling Solution
Best in Category Winner for Fashion Design:
Best in Category Winner for Product Design
Best in Category Winner for Service Design:
Karitane Early Parenting Concept Store
Best in Category Winner for Student Design:
VCE Product Design Student Award:
Reinventing Plastic Waste by Megan Grimshaw
VCE Product Design Student Finalists:
Blade Sharpening Kit by Benjamin King
Jacket Bag by Leyton Abduli
Men's Accessories and Storage Unit by Cameron Kilpatrick
Modern Neo-Expressionism by Maireid Carrigg
---------------------------------------------------------------------------------------
View all 2018 winners here.
View Best in Category Jury Videos here.
Download high-resolution images of Finalists and Winners here (opens Dropbox).
---------------------------------------------------------------------------------------
Media Enquiries:
Dr. Brandon Gien
Good Design Australia
M: 0414 191 000
E: gien@good-design.org